Last week the Veterans Integrated Service Network 12 (VISN 12) Contracting Agent provided notice to the Veterans Assistance Foundation (VAF) that the agreement between the Tomah VA Medical Center (VAMC), which provided space on the second and third floor of Building 407 to VAF, would terminate on January 13, 2017.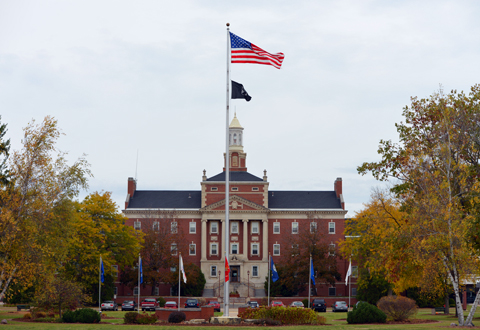 "The safety and well-being of our Veterans is of the utmost concern," said Victoria Brahm, Acting Director of the Tomah VAMC. "It is our responsibility to ensure a safe, secure, and sober environment for all Veterans on the Tomah VA campus. This action was based upon serious concerns regarding this program, and the request is not to close the program but to move it off of the hospital campus."

Multiple issues including a refusal to provide 24/7 security, the absence of required clinical staff, as well as inappropriate use of the VAF space has raised safety and security concerns. As a result, the Tomah VAMC has ceased referrals to the VAF until such time the program is deemed safe and all required actions implemented. All Veteran referrals are assessed by VA staff and referred to other appropriate programs that will meet their needs.

"Unfortunately, the Veterans Assistance Foundation (VAF) has failed significantly in their responsibility to take care of the Veterans in their care, said Brahm. "The VAF's lack of response to the multiple problems that have occurred in their program and their lack of effort to resolve long-term issues is unacceptable."

These actions will not leave Veterans without the services they need. The Tomah VAMC staff will continue to assess Veteran needs and work to ensure appropriate resources are made available.


"The sharing agreement doesn't expire until January 13th, so we will continue to use this time to work with VAF residents," said Brahm. "Our staff are assessing each VAF resident's individual situation to ensure that Veterans are being offered needed programs and services. It is our hope that the VAF will work cooperatively with us to ensure our Veterans can receive appropriate VA assistance and resources that will help in their transition."
By Matthew Gowan (Tomah VAMC)

Thursday, October 27, 2016